Varsity Coaches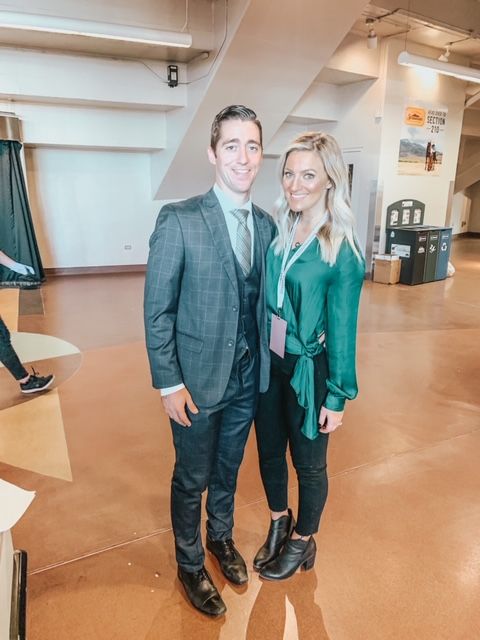 Program Director & Varsity Coach
Nikki has been the head cheerleading coach at Fossil Ridge since August of 2012 and has been coaching since 2008.
Before coaching at the high school level, Nikki attended Fossil Ridge High School and was the first cheer captain when the school opened in 2004. Nikki was part of the inaugural graduating class in 2006. She graduated in 2010 from Colorado State University and has spent the last 10 years in digital marketing, and is the Chief Advertising Officer at Madwire. Nikki loves to spend time with her husband, 12-year-old daughter, and red lab Caddy and enjoys being outside, blogging, cycling, and traveling.
In her time at Fossil Ridge, the SaberCats have achieved their first 3 Varsity State finals appearances (2016, 2018, 2019), 6 consecutive Front Range League Titles, 3 UCA regional titles (2018 x2, 2019), National finalist appearances in Game Day (2017-2019), and one National Championship in the Large DI division. Prior to coaching at Fossil Ridge, Nikki was the head cheerleading coach at Thompson Valley High School from 2007-2012 and in that time, the team won one 4A State Championship and one 4A State Runner-Up title. Nikki has coached 4/5 of her program coaches throughout high school, and loves fostering a passion for cheer.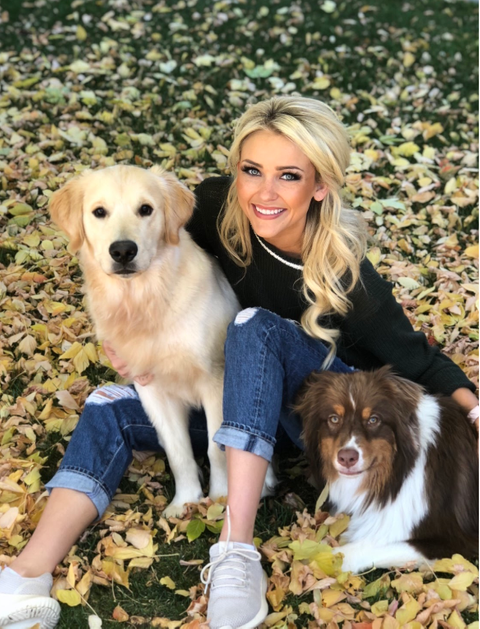 Varsity Coach
Megan Hawthorne is in her 3rd year as the assistant coach for the Fossil Ridge varsity cheer team. Prior to coaching, Megan was an all-girl cheerleader at Baylor University (Sic 'em), where she also majored in Health Science. Postcollege, she went on to become a cheerleader for the Houston Texans for 3 seasons, where she served as a line captain.
After 7 years of eating plenty of Tex Mex & adopting the word "y'all", she moved back to her home state of Colorado! Megan is now in her 6th year as a middle school math teacher -- she currently teaches 8th grade math at Preston Middle School. When she's not busy with teaching and coaching, Megan enjoys running, traveling, and hanging out with her husband, Lynx, and her puppy, Howie.
One of Megan's favorite quotes is by Tony Dungy -- "It's about the journey--mine and yours--and the lives we can touch, the legacy we can leave, and the world we can change for the better."
Junior Varsity Coaches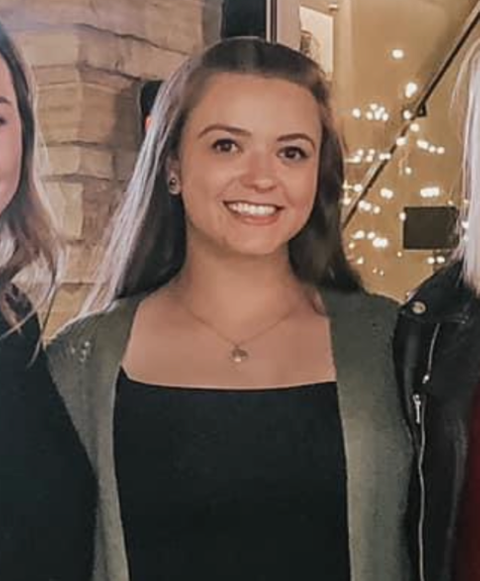 Junior Varsity Head Coach
Jordan has over 15 years of cheerleading experience. She cheered competitively for 14 years through all star and high school and cheered at Fossil Ridge on varsity for all 4 years! This will be her 5th year as the Head Junior Varsity Coach at Fossil Ridge.
Jordan is a child-care provider and is attending Colorado State University pursuing a degree in Social Work. She loves working with kiddos and hopes to help families and at-risk youth with her degree. In her spare time, Jordan loves going on walks, spending time with friends and family, watching movies, and cooking.
Jordan's favorite leadership quote is "Success is not final, failure is not fatal: it is the courage to continue that counts." -Winston Churchill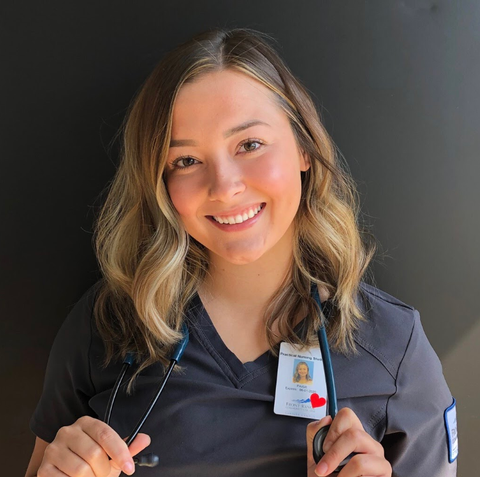 Junior Varsity Coach
Paige first started cheerleading her freshman year in high school in 2012 at Fossil Ridge, and cheered on varsity all 4 years. Her senior year Paige was one of 3 captains. Paige went on to cheer at the University of Northern Colorado for 1 year. Paige started coaching JV with Jordan in 2017 and has been doing it since so this will be her 4th season coaching JV at Fossil Ridge!
Paige just graduated nursing school so she will be working as a nurse very soon. Her hobbies include kickboxing, walking her dog and rollerblading.
One of her favorite quotes is about resilience: "The difference between a strong man and a weak one is that the former does not give up after a defeat." - Woodrow Wilson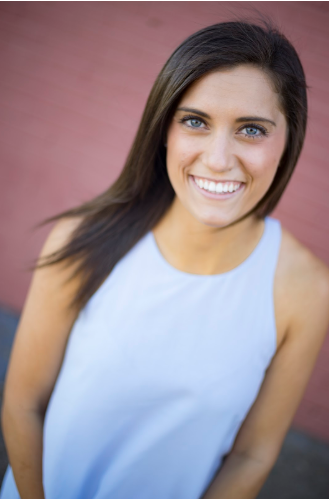 Junior Varsity Coach
Emma has more than 15 years of cheer experience. She was previously the assistant coach at Tyler Junior College in East Texas before moving to Fort Collins and coaching at Fossil Ridge High School. A graduate from Baylor University, Emma spent her 4 years in college as a member of the coed cheer team and served as captain. She also worked as a UCA instructor and cheered competitively for 10 years.
Working with at-risk youth and families has always been a huge passion of Emma's. She works full-time as a Family Development Specialist at SAFY of Colorado where her role primarily consists of licensing and training foster parents.
In her free time, Emma loves going on walks or hikes with her husband and their golden retriever, reading, and yelling at the TV while watching Baylor and Nebraska football games.
Emma's favorite quote as it pertains to coaching is "You must expect great things of yourself before you can do them" –Michael Jordan