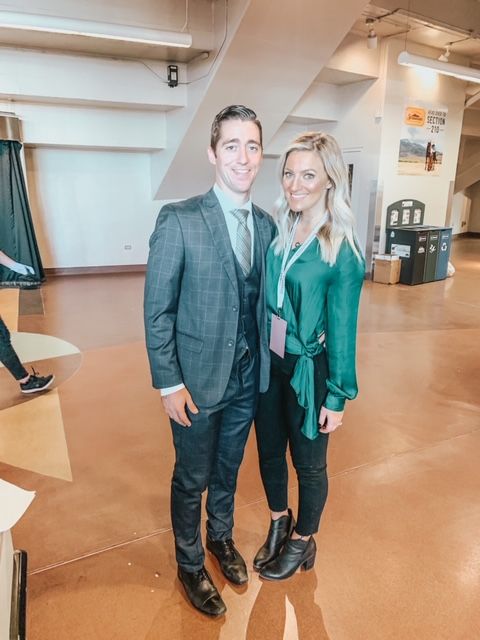 Nikki Rodriguez
Program Director & Varsity Coach
Nikki has been the head cheerleading coach at Fossil Ridge since August of 2012 and has been coaching since 2008.
Before coaching at the high school level, Nikki attended Fossil Ridge High School and was the first cheer captain when the school opened in 2004. Nikki was part of the inaugural graduating class in 2006. She graduated in 2010 from Colorado State University and has spent the last 10 years in digital marketing, and is the Chief Advertising Officer at Madwire. Nikki loves to spend time with her husband, 12-year-old daughter, and red lab Caddy and enjoys being outside, blogging, cycling, and traveling.
In her time at Fossil Ridge, the SaberCats have achieved their first 3 Varsity State finals appearances (2016, 2018, 2019), 6 consecutive Front Range League Titles, 3 UCA regional titles (2018 x2, 2019), National finalist appearances in Game Day (2017-2019), and one National Championship in the Large DI division. Prior to coaching at Fossil Ridge, Nikki was the head cheerleading coach at Thompson Valley High School from 2007-2012 and in that time, the team won one 4A State Championship and one 4A State Runner-Up title. Nikki has coached 4/5 of her program coaches throughout high school, and loves fostering a passion for cheer.