FRHS Cheerleading Winter Mini Clinic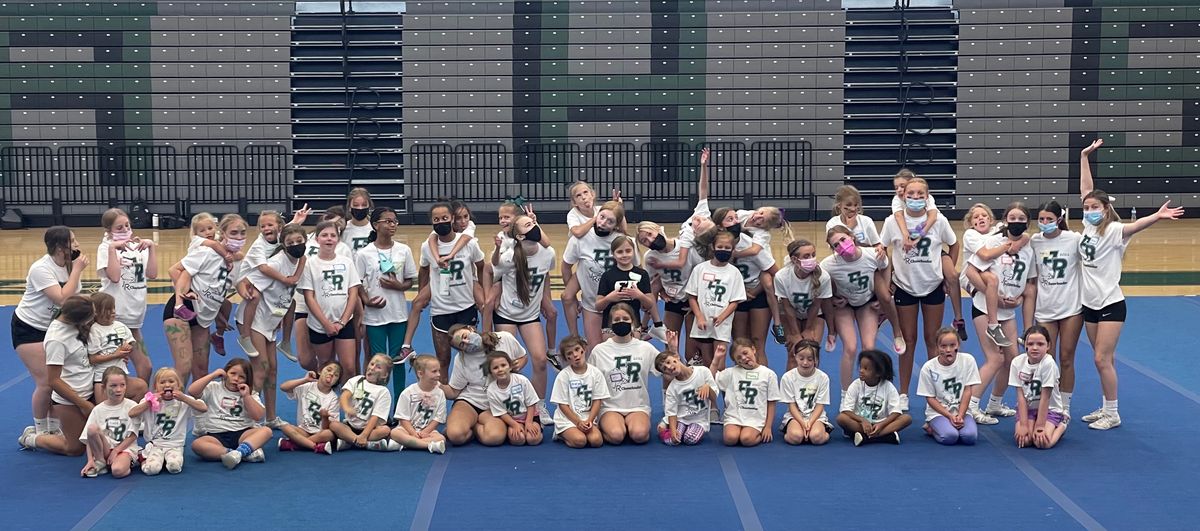 INFORMATION ON THE EVENT
Date: Saturday, January 8th
Time: 10:00am-12:30pm
Location: FRHS Gym
Performance Date: Friday, January 14th @ FRHS Basketball Halftime
Price: $60
Includes: T-shirt, poms, snack, one free adult ticket to the game to watch the halftime performance plus the mini clinic attendee gets in free, too! The T-shirts are the same as the spring mini-clinic. If your child attended that clinic and already has a t-shirt, you will get $5 off the mini clinic price.
More Info: Mini Clinic attendees will learn a cheer, a dance, and a stunt all while having fun with Fossil Ridge Cheerleaders!
REGISTRATION
To register, please complete ALL 3 registration steps below:
Step 1: Registration Form
Step 2: Payment
Step 3: Complete the waiver and either email to mommydupont@yahoo.com or bring the day of the clinic to the registration table.
COVID-19 POLICIES
*Cheerleaders will be wearing masks at all times. All students, cheerleaders, parents, coaches and visitors will be required to wear a mask while in Fossil Ridge High School. Outdoor socially distanced mask breaks will be permitted with mini camp participants but indoors masks will be worn at all times besides snack time where we will socially distance. There will be hand sanitizer at arrival and departure, and we will require hand washing before snack. If your camper has any type of COVID-related symptom, please do not bring them to camp and we can refund your payment. If your camper has been exposed to COVID-19 within the past 10 days, please do not bring them to camp and we can refund your payment.*